HAVE FUN. BE SAFE. - Health and Sailing Update
As part of our HAVE FUN. BE SAFE. program, we have worked with health experts to establish a set of rules and procedures that can always be adapted to the general prevailing situation. To ensure the health of our guests, crew members and the population in the destinations and to offer you the best possible cruise experience, the following regulations currently apply: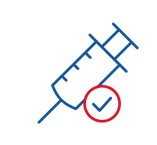 Vaccination standards

- A guest is considered fully vaccinated against Covid-19 if he or she has received the final dose of a Covid-19 vaccine approved by the WHO and U.S. health authorities at least 14 days prior to the date of departure and can provide proof of this.
- Covid-19 vaccination is no longer mandatory on cruises up to 15 nights (except for cruises departing/arriving in Australia), but different testing regimes apply to unvaccinated guests (see below)
- Booster Vaccination:
o Recommended for all guests if sufficient time has already elapsed since second vaccination.
o Mandatory on the transpacific cruise on Carnival Spirit on Sept. 20, 2022.
o Cruises calling at Greece: Guests without booster vaccination are considered unvaccinated and must undergo additional on-board testing.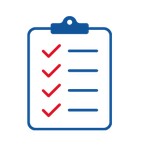 Testing standards
- Fully vaccinated guests are no longer required to present a Covid test at embarkation, except for cruises with more than 15 nights and cruises to destinations with different regulations (see below).
- Unvaccinated guests 5 years of age and older must present a PCR or antigen test no more than 3 days old at embarkation.
- Deviating destination regulations:
o Australia: all guests must present a max. 72 hours old PCR or 24 hours old antigen test result at embarkation.
o Bermuda: Vaccinated guests from 2 years and unvaccinated guests between 2 and 11 years must present a max. 4 days old PCR or max. 2 days old antigen test result at embarkation, unvaccinated guests from 12 years must present a max. 2 days old PCR or antigen test result
o Cruises of 16 nights or more: all guests 5 years of age and older must present a max. 3-day-old PCR or antigen test result at embarkation.
- Accepted Tests:
o Generally, test certificates issued by official testing agencies are accepted, these can be uploaded and verified via the "Verifly" app prior to the cruise.
o On cruises up to 15 nights (except cruises to Australia, Bermuda, Greece, Canada & Spain) a self-test is also accepted, this can be presented at embarkation or verified by photo.
o Recovery Certificate: Guests who have recovered within 3 months prior to departure, can prove this with an official positive test result, are symptom-free and whose last positive test was at least 10 days prior to embarkation do not need a test (except cruises to Australia, Bermuda and Greece).


To do before your cruise

Please complete the following ahead of your cruise by logging in to your booking (https://www.carnival.com/profilemanagement/accounts/login):

o Please complete your online Vaccination Survey immediately after booking (for the time being only for departures 2022).
o Please complete your online check-in starting 14 days before departure
o Please complete a Health Questionnaire online 72 hours prior to departure.
- To check the validity of your vaccination and testing certificates prior to embarkation, we recommend uploading them with your booking number via the "VeriFLY" app (available in the App Store/Google Play Store)
- For Alaskan cruises, please also register your vaccination certificate and details of your trip on the Canadian government's "ArriveCan" portal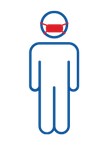 Further regulations onboard
- Wearing a mouth-nose protection is generally recommended indoors and may be mandatory on cruises of 16 nights or more.
- Cruises from/to Australia: Guests 12 years of age and older are required to wear mouth/nose protection indoors if distances cannot be maintained. Likewise, wearing a mouth/nose guard is mandatory during the entire embarkation and disembarkation process as well as in tender boats.
- We ask all guests to wash and disinfect their hands thoroughly and regularly.
- Shore excursions are currently unrestricted for all guests (subject to restrictions by local regulations).
- Quarantine Policy:
o Guests who have been in contact with individuals who have tested positive for Covid-19 or have Covid-19 symptoms during the cruise will be additionally tested and may be required to undergo quarantine. In the event of a quarantine, guests will receive a pro-rated Future Cruise Credit for the days spent in quarantine.
o If a guest tests positive prior to embarkation, the cruise cannot be taken and the guest will receive a Future Cruise Credit.
o Carnival will assist in arranging a shore-based quarantine stay if necessary, but the guest will be responsible for any associated costs.

Please note that these regulations may change at short notice in accordance with the general situation. Of course we will keep you informed about changes for your already booked cruise.

Please contact us personally for further details on our measures.